Nike Golf Embroidered DriFIT Mesh Swoosh Flex Sandwich Hat
Nike Golf Embroidered DriFIT Mesh Swoosh Flex Sandwich Hat
Style #8115
Nike Golf Embroidered DriFIT Mesh Swoosh Flex Sandwich Hat
This style is no longer available.
Need help finding a similar style? Our Customer Service team is here for you! Live chat or email us. Our business hours are Monday-Friday 9am-9pm, and Saturday-Sunday, 10am-6pm Eastern Time.
Show Available Products
Only Nike Golf could engineer a moisture-wicking hat this flexible and stylish. The structured, mid-profile design of this Nike Golf Dri-fit Mesh Sandwich Cap makes it ideal for branding. The contrast Swoosh design trademark is embroidered on the bill in the same color as the trim. 100% polyester knit mesh, Customize our Nike Golf DriFIT Mesh Swoosh Flex Sandwich Cap with your embroidered logo today. Adult Sizes: S/M (6¾ - 7¼), M/L (7 - 7½), L/XL (7¼ - 7¾).

Nike Style 333115

Features Include:
-Sleek, modern design
-Moisture-wicking to keep you cool
-Trademarked with Nike Swoosh
-100% Polyester Knit Mesh
Potential Uses:
-As athletic wear
-Great for branding with your logo


Show More
Customer Reviews
24 Reviews
22 reviews by

Trustpilot
2 by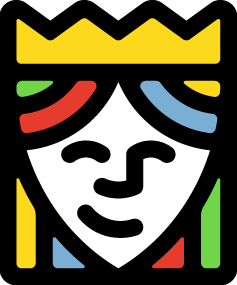 Queensboro
"Great hat, and my logo looks good on the front. The only complaint I have is that I bought the hats to advertise my company, not Nike. I would have liked no Nike logo or color it to match the hat so it doesn't stand out and compete with my logo. Still great hat. I will probably buy it again, definitely if Nike didn't stand out so much. One last thing; they are a great company to work with. These hats are with the third set of shirts I bought from Queensboro. I highly recommend them. "

by Honey Bee Freight


7 months ago
"Great fit and look"

by Vitahway LLC


1 year ago
"Nice job. The red thread is hard to see on the red hat."

by Eric Lindsay


1 year ago
"Best fitting hats and quality embroidery..."

by Centurion Funding Group, Inc.


1 year ago
"Love it very please with these products "

by cephas home improvement inc.


1 year ago
"The first baseball style cap I've seen in 50 years that doesn't have a size adjustment. Complete trash. I'm done with Queensboro. Top notch embroidery on trash products. See ya."

by Acuity9 LLC


1 year ago
"Great fitted hat"

by GolfBoard


1 year ago
"Love it with my shop logo "

by Cesar Javier Diaz


1 year ago
"Superb quality hat, great fit and comfort."

by JC Carpentry inc


1 year ago
"Perfect! Professional! Boss loves it. "

by Brett Blair


2 years ago
"An excellent product. The quality, texture, and feel of the product is second to none. One thing to bear in mind is that there is no actual size adjustment strap, but rather an elastic band on the inside of the cap; it's not a 1-size fits all design so picking the correct size is somewhat important. "

by Dave


2 years ago
"great design."

by New York Merge Communications


2 years ago
"Great cap, it has drawn a lot of attention and the orders will continue to come in. Keep this item available."

by Sensational Photos


2 years ago
"Nice hats. I like the materials. They seem to run large, however, so i would recommend going a size smaller than you wear. Some of ours are too large for our heads!"

by Sitelines PA


2 years ago
"Good quality hats, I should have went to the store and tried sizes as I did not find a sizing guideline for hats on this site. So they are just a hair loose but still look really good."

by Small World Solutions


2 years ago
"Received our new corporate hats. They are a great product. Fit great. Superb quality. Stitching is awesome. Highly recommend."

by Scott Davenport


2 years ago
"been ordering these hats for several years. always great quality."

by Robert Klob Designs, Inc.


3 years ago
"Excellent quality hat great embroidery work."

by Cameron Dailey


3 years ago
"These hats are by far the best hats around! We get lots of compliments on them all the time."

by Thomas Hilimire


3 years ago
"Love the fit, and the texture"

by The Bo Investors


3 years ago