New Era Embroidered Structured Fitted Cotton Hat
New Era Embroidered Structured Fitted Cotton Hat
Style #8110
Fly your own flag with this New Era Fitted Cap with a classic, structured front. This stretch fit hat is made with 97% breathable cotton and 3% spandex. Your embroidered logo will pop on any of 7 colors! This classic cap is available in 3 sizes to provide the perfect fit.
Features include:
- Stretch fit
- Structured crown
- 97/3 Cotton/spandex blend
- Metallic 39Thirty sticker on bill

Sizes: S/M (7 1/8 - 7 3/8), M/L (7 3/8 - 7 5/8), L/XL (7 5/8 - 7 7/8)
Show More
Customer Reviews
29 Reviews
25 reviews by

Trustpilot
4 by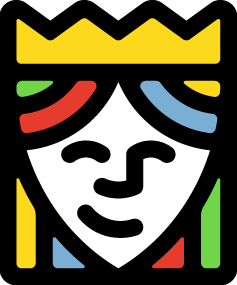 Queensboro
"Not a bad hat. Not super flexible for sizing as some other brands of fitted hats but still a nice hat."

by Marc


2 months ago
"Hats look great will order more later this year "

by RMCJ TRUCKING LLC


9 months ago
"I have a bigger head a New Era hats fit me perfectly. These hats fit exactly like New Era to a tee. Will buy more. Thanks"

by CD Disc Jockeys Inc.


9 months ago
"Awesome hat, 2nd one that I've purchased."

by Jim White


11 months ago
"Seemed thin, but actually made it cooler, so we love them. I use them for Cusotmer give a ways and so far everyone loves them. NICE embroidery on our logo. Top notch."

by William Stout


1 year ago
"Everyone is quite impressed when they compare the embroidered image next to the actual item. "

by MARK LOGSDON


1 year ago
"If at first you don't succeed...let someone in customer service know. They really will make sure you leave satisfied. My first hat order wasn't to my liking, so Queensboro replaced them with this better item. Queensboro has a long term customer for that reason. And yes, the hats are to my liking. "

by AVyation Labs, LLC


2 years ago
"Hat runs large, so definitely check the size, but I would definitely order them again."

by Richard Daniel


2 years ago
"I think the caps are well made."

by Plowshares Theatre Company


2 years ago
"Very high quality product as has been true for everything I buy at Queensboro. Staff is great to work with to get it right. (First hat chosen wasn't "tall" enough and they found a better design.)"

by Madison Area Ballroom, Inc.


2 years ago
"Very nice fitted cap. Size in the same "large/extra large" sizing group vary a bit ???"

by Don Schultz


2 years ago
"Caps arrived as scheduled. Entirely satisfied, but the logo could be a bit larger. I'll be ordering again and ask them to make it a bit bigger. "

by Tom Wright


2 years ago
"The custom hat I ordered was great. Logo's were a little unbalanced but I am impressed by the quality of the logos."

by Michael


2 years ago
"Looks really good"

by Sebastien L


2 years ago
"Perfect fit and great quality. Everyone wants one now!"

by Steve Morris Design


2 years ago
"Great embroidery and great products. Very Happy with our service and product."

by Ken


3 years ago
"Our hats started fading after 1 week of wear and even before washing. Now they are a very faded yellow color and look awful! Will definitely not buy again"

by Mr. Bee's Lawncare


3 years ago
"Very good quality and the logo was great"

by Ricardo Montufar


3 years ago
"Great caps. Will reorder when needed."

by TexaSpec Inc,


3 years ago
"Sizing is off. Quality of the hat is meh. If you wear 7 1/4 get the small because the M/L won't even touch your head. At least the logo was straight on this one but I can't even wear it."

by E & T Performance


3 years ago