Port & Company Embroidered Six-Panel Unstructured Twill Cap
Port & Company Embroidered Six-Panel Unstructured Twill Cap
Style #8031
Click Product Colors To Get Started
Click a color to select a product
An unstructured version of our popular structured twill cap, this value-priced style has a low profile and plenty of colors to uniform the team.

Features include:
Fabric: 100% cotton twill; 80/20 poly/cotton (Neons)
Structure: Unstructured
Profile: Low
Closure: Velcro Closure

Show More
Customer Reviews
73 Reviews
73 reviews by

Trustpilot
0 by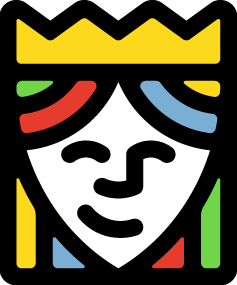 Queensboro
"great product at the best price"

by Assist4Vets, LLC


1 month ago
"Nice in color good look"

by Lawrence


1 month ago
"Amazing work as usual"

by Anthony Van Dunk


2 months ago
"The customer service was absolutely fantastic."

by Food is Free Project Tacoma


4 months ago
"Great quality! The embroidery makes a huge difference. I LOVE that they got my logo right and paid attention to the details of my specs! Thank you for the great products! "

by The Oil Filled Life


5 months ago
"Comfy hat. Looks and feels great. "

by The Scratch Mill


5 months ago
"Very nice fit and feel !"

by Jim's Car Care LLC


6 months ago
"Great fit, quality and price."

by C & M Remoedling LLC


6 months ago
"I was pleasantly surprised at the high quality and excellent pricing."

by Steve Kahn CT Realtor


6 months ago
"This hat was too small. Hat was fine if your looking for a hat for a 7yrs old or less. Really disappointed!!"

by Penfield Youth Wrestling


6 months ago
"Top quality product and outstanding embroidery!"

by Richard MacKenzie


6 months ago
"Loved the cap. Wish the embroidery stitching was a bit tighter. When will the $5.95 pricing return? Thank you."

by The Park Theatre


6 months ago
"They are awesome. Our small organization Rosegate Retirement Home for Dogs and Cats (501 c3) sent Queensboro a Donation Request and they sent us 40 T-shirts with 4 sizes and 2 hats with our logo. Thank you for your generosity."

by Kitty


6 months ago
"The quality and the workmanship is wonderful and will recommend to all who need any item from their catalog! "

by GWW Design


7 months ago
"Better than expected.Great job would highly recommend this company."

by Hilda Escobedo


7 months ago
"I believe the Queensboro version of this hat is a little better quality. I only ordered the Port and Company version because of the wider color selection. "

by Louie Pettinato


7 months ago
"A little Smaller than expected"

by T Moore


7 months ago
"These hats were perfect for our staff. Great fit and great look!"

by Skyline Estates


7 months ago
"I ordered 3 hats and they all came in the mail today and they are just absolutely perfect. I ordered 3 colors (White, Sapphire and Khaki) to see how my embroidered artwork colors (Black and Red) would work and they came out perfectly! The text I use, that I thought might be difficult to embroider, is SPOT ON! The only thing I will change is to make my logo's text "white" as opposed to the "black" on the Sapphire so it stands out better. At first, I didn't believe these hats, at the price they are offered, would not be the quality that arrived and I was pleasantly surprised that they are top quality hats! Additionally, the price they offer them to me, I can send them to customers free of charge when buying one of my products and add the price to the cost of the item and not hurt my profit at all. I'll be purchasing many of the items now. My ONLY complaint/suggestion: I do not like that they don't have a "preview" of the product that you are making and ordering and you have to wait for the item to arrive to actually know if it will look right. They offer the "money back guarantee", but it would be nice to see the artwork on the item before the purchase. "

by Anthony Boschi


8 months ago
"It's too cheap. Quality, Value and shipping speed was top notch. Can't wait to see more of their items with my logo :) "

by Rebel Disc Golf


8 months ago