Port & Company Embroidered Fitted Knit Cap
Port & Company Embroidered Fitted Knit Cap
Style #8028
Click Product Colors To Get Started
Click a color to select a product
The Port & Company Fitted Knit Cap is a standout for everyday Winter-wear due to its great price and lighter weight. Its snug fit provides warmth and comfort, while the 100% acrylic knit is light and breathable. This cap is a modern take on the classic knit toboggan without the extra bulk of a heavier, more traditional fit. It comes in a great selection of colors and is a fantastic value. It's no wonder it continues to be our best-selling beanie!

Features include:
- Our top selling Winter hat
- Great price & quality
- Modern, form-fitting shape
- Lightweight, but warm

Show More
Customer Reviews
34 Reviews
34 reviews by

Trustpilot
0 by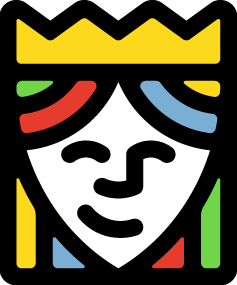 Queensboro
"Great price, great quality -- just runs a little on the small size for a one-size-fits-all product."

by Jason Kibbe


2 weeks ago
"Great Quality"

by Kingdom Financial PLLC


1 month ago
"Excellent product. My club absolutely loves them and are wearing them even in the heat of the oncoming summer. Will buy again."

by Westside High School


6 months ago
" Re order # 1576642 Queensboro logos and quality are second to none. I've been very please with the various logos on shirts and hats I have purchased and rave about them when I wear them either at work or socially. However, this particular item was a disappointment, not in the quality or the logo but in the size of the hat. The size could have been a little larger. I know they come larger because I have two from other organizations. We sold these at our annual men's conference but probably could have sold all of what we had or more had they been a little larger. "

by Mike Giannamore


8 months ago
"My clients are excited to utilize these caps! We live and work in a ski/snowboard resort and these will certainly gain attention on the slopes!"

by Jeff Tunnell


9 months ago
"nice affordable beenie - comfy"

by McFarm


10 months ago
"These are a great value (no surprise coming from Queensboro). My only complaint is that I didn't order enough. "

by Alpha Defense Academy


11 months ago
"Smaller size. Fits small heads"

by Healthy Living Solutions


11 months ago
"Good Quality for good price"

by Squareheadproduction LLC


11 months ago
"Nice knit cap. I can see how some think it's small in size that that the style. Just enough to cover half ear. Brim is not meant to fold. Maybe not for you if you have lots of hair to bustle underneath. I like it!"

by SOUNDfx Entertainment


11 months ago
"Hats are awesome, look phenomenal, my logo pops! High quality that looks great, Thanks Again!"

by MJP Industries inc DBA perfect12v


11 months ago
"Nice. A little small, but good quality."

by Got A Guy LLC


1 year ago
"Beautiful stitching never fail to impress with their quality!!!"

by Forever Oakland


1 year ago
"Quality and price outstanding!!! Size a little small but they are not beanies so to be expected. Love all of our products we've ordered so far!!!"

by Forever Oakland


1 year ago
"Great quality! Very soft and fits perfect. The embroidery was done to perfection"

by Designs by Ebony


1 year ago
"The caps are great quality. The embroidery is great. However, these caps are EXTREMELY small in terms of a regular size beanie or a one size fits all."

by Customer GB


1 year ago
"Very cute beanies. Does seem to run normal to slightly small so if you have a larger head, these may not work for you"

by The Service Company


1 year ago
"Top quality, quick service."

by Katzalot Pen Works


1 year ago
"Nice hat. Little short for my big head. Go down to the middle of the ear. Fits kids great."

by West Des Moines Community Schools


1 year ago
"Product says "one size fits all" "unisex" well that's not even close to the truth! They are super small no adult can fit it on there head and only children with tiny heads it will fit, didn't even fit my 3 year olds head! Completely disappointed. But the embroidery looked great!"

by Kenny Bike Gear AZ


1 year ago