Queensboro Embroidered Women's Luxury Hybrid Jersey Polo
Queensboro Embroidered Women's Luxury Hybrid Jersey Polo
Style #1477 View Men's Style
Select Quantity, Sizes & Colors
A few years ago, based on 30+ years in the custom logo apparel business, we sat down to design the perfect women's shirt for both in and out of the office.

The objective in designing this shirt was to produce a garment with a flattering but classic fit, that embroidered great, and offered the unbeatable comfort of 100% Cotton along with the wearability and travel friendly benefits of no wrinkle/moisture wicking performance polyester.

Our Women's Queensboro Luxury Hybrid Polo is the result of that project and we are very pleased with the results! Anyone in the office will tell you that this is best quality and value of any women's polo we carry. We will gladly put this shirt up against any $85+ shirt in the stores, and we invite you to do the same.

Putting on a Queensboro Luxury Hybrid Polo is like sitting in an expensive luxury automobile. The fabric is soft and cool, and your first reaction is to just smile and think "Wow, this is nice!" "Under the hood" however is some truly impressive textile engineering!

The soul of any garment is the fabric from which it is cut. Our Luxury Hybrid polo is made from a cloth knit from 65% Certified Organic long staple cotton for comfort, blended with 35% ultra-fine polyester "micro" fiber for performance, strength and wrinkle resistance. This fabric is engineered to be incredibly soft, naturally wicking, naturally draping, extremely "dryer friendly" and virtually indestructible. Launder this shirt 50 times and it will still look great!

The Women's Queensboro Luxury Hybrid Polo is a unique shirt and because we make them ourselves, a truly outstanding value. Try one today and let us know what you think! Fabric: 65% Certified Organic Cotton/35% Micro-fiber polyester jersey (smooth) fabric
Sleeve: Traditional length hemmed sleeves
Placket: Three white buttons
Tail: Straight hemmed tail
Cut: Slightly tailored classic women's fit
Tag: Heat transfer neck label

Show More
Customer Reviews
58 Reviews
39 reviews by

Trustpilot
19 by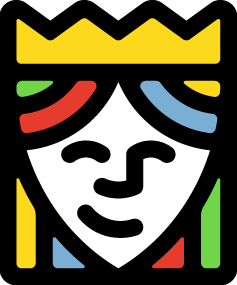 Queensboro
"So soft! Great shirt and excellent embroidery!"

by Terry Garcia


2 weeks ago
"A good product. We received what was expected and were pleased with the quality."

by Atlas Facilities Maintenance,


2 weeks ago
"Wow! Color makes the logo "pop!""

by Kiltedwoodie Boat Works


4 weeks ago
"Love my shirts! Great quality for the price! I love that I could also change the thread color (on a couple on parts of my logo )of the shirts so that my logo could be seen well with different colored shirts."

by NKY Elite Real Estate


2 months ago
"Great product, as I expected "

by Avista Bay Realty, LLC


2 months ago
"nice and professional looking"

by Ms. T's Sweet Treats, LLC


2 months ago
"Staff absolutely loves em.. had some before and they last forever... "

by Al Archibald


2 months ago
"I'm very happy with this polo and anticipate I will be buying more. The material is thick enough that you don't have any show-through, and the fit is perfect!! I got it in blue, and the color is great, too. I was a little concerned they might run small like so many other brands, but I'm glad I read the reviews and stuck to my normal size. I, unfortunately, bought some polos of another brand and with another company before trying these, and I very much wish I had bought through Queensboro first! I'm very happy with my first purchase and if I have need of more, I will definitely buy these!"

by Angela


2 months ago
"Very pleased with fit and quality!"

by G.M. Construction LLC


2 months ago
"Quality and value."

by Tullmore Consulting


3 months ago
"The shirt is of great quality and a great fit."

by Christine Psalms


3 months ago
"Top quality products that are embroidered to your designs. Great communication throughout the process from receiving the initial order, estimated ship date, date shipped, and desiring feedback to ensure the customer satisfaction."

by Apalachee High School JROTC


4 months ago
"Great shirt "

by Principal Facility Group, Inc


5 months ago
"Great material! Lightweight and very breathable, making our outdoor work very comfortable."

by Southern Maryland Seaplanes


5 months ago
"great buy...all good for our team..."

by Fast Track Remodeling, LLC


6 months ago
"These are our favorite polos. They are a great ladies cut without being too tight or too short."

by Jackson First Baptist


6 months ago
"I am totally in love with these shirts. So comfortable, I don't feel anything to distract me when I am working. The length is perfect, stays in place even under my tool belt."

by Carol Sutherland


7 months ago
"Absolutely Perfect!"

by Real Estate Services Corporation


11 months ago
"Cant say enough about this company, they consistently send deals and sales to offer a variety of savings on all their products. Logo looks great, material is Extremely comfortable and they are definitely true to size. Larger chested may want to go up a size, I am 4'11'' 36DD and a Large fits me comfortably, if i was even one cup size bigger it would be too short in the front."

by Victoria Moore Moore


1 year ago
"Love this fabric - our staff prefers this to he other shirts we ordered."

by LP


1 year ago