Nike Golf Embroidered Men's Dri-FIT Micro Pique Polo
Nike Golf Embroidered Men's Dri-FIT Micro Pique Polo
Style #1058 View Women's Style
From the extremely popular NikeGolf line, this 100% Polyester Micro Pique Polo delivers the famed Nike quality so many have come to love and expect.

The silky-smooth, world famous Nike Dri-FIT 100% Micro Pique has a very slight waffle texture on the fabric surface. This helps wick away moisture and provides a little extra body to the garment so your embroidered logo won't pull or sag.

As you would expect, this shirt is a little more expensive than our lesser known brand shirts. When you put one on, however, you will immediately recognize that this shirt deserves its Nike label.

This is an extremely comfortable and well-fitting shirt with an understated three button placket, with three dyed to match buttons. The shirt features classic length hemmed sleeves and a moderately relaxed cut.

Extremely EZ care, this shirt is very wrinkle resistant, requiring very little time in the dryer. Or, hang it up for five minutes out of the washing machine, and you will be good to go. All your travel companions should be this easy!

Featuring the famous Nike Swoosh embroidered on the left sleeve, this shirt provides plenty of room for your left chest logo, giving you the opportunity to co-brand and pair your logo with one of the world's best known and highly respected companies.

There are many reasons why Nike has done so well with this relatively new NikeGolf line. Try a couple of these great shirts for yourself and let us know what you think!

Features Include:
-Nike Dri-FIT 4.4 ounce 100% polyester fabric
-Knit Collar
-3-Button Placket with 3 dyed to match buttons
-Hemmed Sleeves
-Open Hem Sleeves
Authentic Nike branding with left sleeve trademarked Nike swoosh

Placket: 3-button placket
Fabric Style: Micro Pique
Cut: Relaxed
Product: Polo
Brand: Nike
Fabric Content: 100% Polyester
Fabric Weight: 4.4 oz

Show More
Customer Reviews
37 Reviews
29 reviews by

Trustpilot
8 by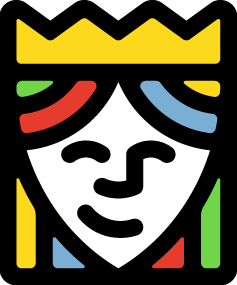 Queensboro
"Good looking shirt. "

by STEAMZ, Expert Carpet Care


8 months ago
"Very happy with the quality "

by JM Electrical Services LLC


10 months ago
"We have purchased these polos for our employees before and they were great. However, this time around, the quality of these polos was very disappointing. The bottom hems have come apart on multiple shirts after just one wash and even the replacements that Queensboro kindly sent did the same thing. We expected more from Nike apparel, but unfortunately we were let down."

by Deflecto LLC


11 months ago
"Looks good."

by Fusion Tools, Inc.


1 year ago
"good quality and perfect embroidery"

by Vincent Nguyen


1 year ago
"A really nice shirt and size is right on. Logo looks great, as usual. I will buy these shirts again...when on sale!!"

by LARRY


1 year ago
"I like the individual packaging, a lot! Thanks "

by MATHNASIUM OF FREEHOLD


1 year ago
"Great product, worth the price to go to the Nike Dri-Fit Polo"

by Trebor Global LLC


1 year ago
"Typical Nike quality. Really nice shirts. Fits true to size. "

by Jason Sloan


1 year ago
"Standard price is expensive, but it's a high quality shirt. Looks great."

by Design by Analysis Technical Consulting


2 years ago
"My favorite shirt"

by FUR EVER HEROES


2 years ago
"When I need to dress to impress my customers, my estimate work shirt. ONE OF MY FAVORITE SHIRTS!!!!"

by Oakmoore LLC


3 years ago
"Ordered in Tidal Blue, which looks like a nice blue on the website. Came to me as a teal blue, which is not attractive. Worse yet the size I ordered was a Large, and it fits like a XL. Queensboro was great and replaced the shirt at no cost, hoping that the size was shipped incorrect. Well darn, the next shirt is just as large. UGH."

by William Jordan


3 years ago
"I bought several of these. I love them. The embossing is perfect. I find them of a better material than some of the no-name shirts. One thing that I noticed, the sizes seem to run smaller than Nike shirts I purchase in stores."

by CPM


3 years ago
"Everything came out perfect! Very happy with all sevice calls and follow up from the staff. Looking for next order with mock collars. Please advise when available. Passed along to colleagues. Thx"

by Thom Harrison


3 years ago
"Very nice garment but the sizing is much larger than I had anticipated, even with the 'warning's' that these are 'relaxed fit' and 'oversized'. If 'large' normally fits a little snug for you, 'large' for these shirts fit more like an X-large. This is exactly what I wanted but if you want things a little more fitted, order a size down. The quality of the material and the stitching is outstanding."

by Bruce Withycombe


3 years ago
"Exactly as expected. In fact, even better, they took the liberty to change up one of our logos colors and we loved it. Well done Queensboro!"

by Charlie Douglas


4 years ago
"Quality shirt that looks great"

by William


4 years ago
"Just received my order today. Super quick shipping. Shirts turned out amazing. They are a little larger (XL) than normal which I was happy about. I am 6'2" 250 pounds and the XL fit me perfectly."

by Rocky Wright


4 years ago
"I decided to take a chance and get the Nike shirt, even though it was more expensive. When this shirt arrived, with the outstanding embroidery, and the other shirts, I was pleasantly surprised how nice it was. The Port Authority shirts felt very nice as well. Will most definitely recommend to my colleagues."

by Michael Nisser


4 years ago