Nike Golf Embroidered Men's Dri-FIT Pebble Texture Polo
Nike Golf Embroidered Men's Dri-FIT Pebble Texture Polo
Style #1037 View Women's Style
This is the latest innovation from one of the most trusted names in the sportswear industry. The Nike Golf Dri-FIT Pebble Texture Polo is a great addition to a series of iconic polos from Nike Golf.
Co-brand your logo with Nike and never wonder what to wear golfing again! The light- weight understated herringbone texture of this great shirt combines with moisture wicking, high performance Dri-FIT fabric for high end style and comfort. One of the best shirts we have ever sold, this shirt will keep you dry, cool & current.
Features include a self-fabric collar, two-button placket and open hemmed sleeves. Pearlized buttons add a nice contrast to the shirt color. Complete with authentic embroidered Nike left sleeve branding and made of 3.9-ounce, 100% polyester.
Nike Style 373749

Features Include:
-Herringbone Texture
-Dri-Fit Fabric
-High performance fabric, moisture wicking
-Self-fabric collar, two button placket and open hem sleeves.
-Pearlized white buttons
-Authentic Nike branding with trademarked Nike swoosh
-Made of 3.9-ounce, 100% polyester

Potential Uses:
-Brand with a logo for company apparel
-Durable high performance fabric ideal for golf or tennis

Show More
Customer Reviews
36 Reviews
26 reviews by

Trustpilot
10 by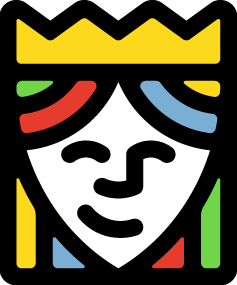 Queensboro
"Pulls and snags appeared right away. The product is not the quality I expect from Nike. Pay for the more expensive product. It's worth it."

by Joe Zucchero


1 week ago
"The nicest shirt I have bought from Queensboro, fit/comfort/color look, BUT it had a slight snag when I got it then just kept getting snags all over. None of my other shirts( of which I've purchased a lot ) have snagged like this, which makes the shirt look unprofessional."

by The Tint Co


2 months ago
"Great shirt! Lightweight and so comfortable!!"

by Joey Salerno


5 months ago
"Main issue is that the 2 shirts we ordered both developed snags very early on. Also, fit to size is not accurate. They didn't fit like most of your Large Nike shirts do. The quality just wasn't there for the price."

by Eitzen Agency


5 months ago
"Comfortable, quality made shirts and a reasonable price - beautiful work on our logo:)"

by Visit Corpus Christi


5 months ago
"This is my second order from Queensboro. It is the second time I have asked myself why I don't order more stuff or more often. With the discount codes, the polos literally are as cheap as you would get anywhere else like Kohls or Target. ~$20 for a Nike Dryfit polo. Then literally for free, you can get literally whatever design embroidered on your clothing in multiple places. I am a BIG FAN of this company. I will try to order more and start getting some clothes for my kids as well. In addition, my order was going to get to me just after I went on vacation. I reached out to them and they moved me up in the queue. I leave on vacation tomorrow with my order. So great quality, great value, great customer service!"

by Barry Drew


6 months ago
"run a little large but good embroidery and value "

by Michael Van Marter


6 months ago
"Super comfortable and the embroidery looks Awesome! The feel is just right for those hot days and sitting at gaming conventions. Love it!"

by Mike Peek


6 months ago
"perfect purchase "

by Bennie Brownlee


8 months ago
"I bought a bunch for my employees and they looked good until they washed them. The color must be ironed or you will look very messy. The bigger issue is the SNAG. Every one of my employees has a snag or 2 on his front area and it looks so bad I had to ask them not to wear those anymore. What a waste of money. "

by RV READY


8 months ago
"Good polo for the money. "

by STEAMZ, Expert Carpet Care


8 months ago
"Very happy with the quality of the product and the embroidery. "

by Pawsitively Fabulous! LLC


9 months ago
"The shirt fits well and I like the way it looks "

by Augustine Flores


10 months ago
"Quality material, comfortable fit and function are tops with this Nike Dri-FIT Pebble Texture Polo. With our embroidered logo, it speaks class with our customers."

by VINNY AMATULLI


11 months ago
"Fits good looks good for the first week, then it gets snags all over. Waste of money, poor quality for a Nike product. "

by Pael Digital Marketing


1 year ago
"Lite weight and way too big. Not fitted at all."

by Computer Design Consulting Ser


1 year ago
"love them and breathe well"

by Black Diamond Paving


1 year ago
"I ordered this polo when it was on sale. The material is nice and the embroidery is good quality. The shirt is a lighter and thinner material than expected but still a good shirt. "

by Shannon


1 year ago
"Love the feel, the fit and the overall look of this top! Our go to for office event shirts."

by Chiquita


3 years ago
"Shirt seemed great, but the first time I wore each of the shirts (ordered 2) they got snags and runs in them. I can wear them around the house now but not in a professional setting."

by Adelsberger Marketing


3 years ago